Every club has their own unique ways of identifying potential signings. It's almost inevitable that some players - who could have been interesting - were not identified, as there are just so many potential signings out there. With our 'Player suggestions' service, we strive to find players who are interesting for your club, but haven't been identified yet. We present our recommendations in a shortlist accompanied by an explanation and playlist with video clips.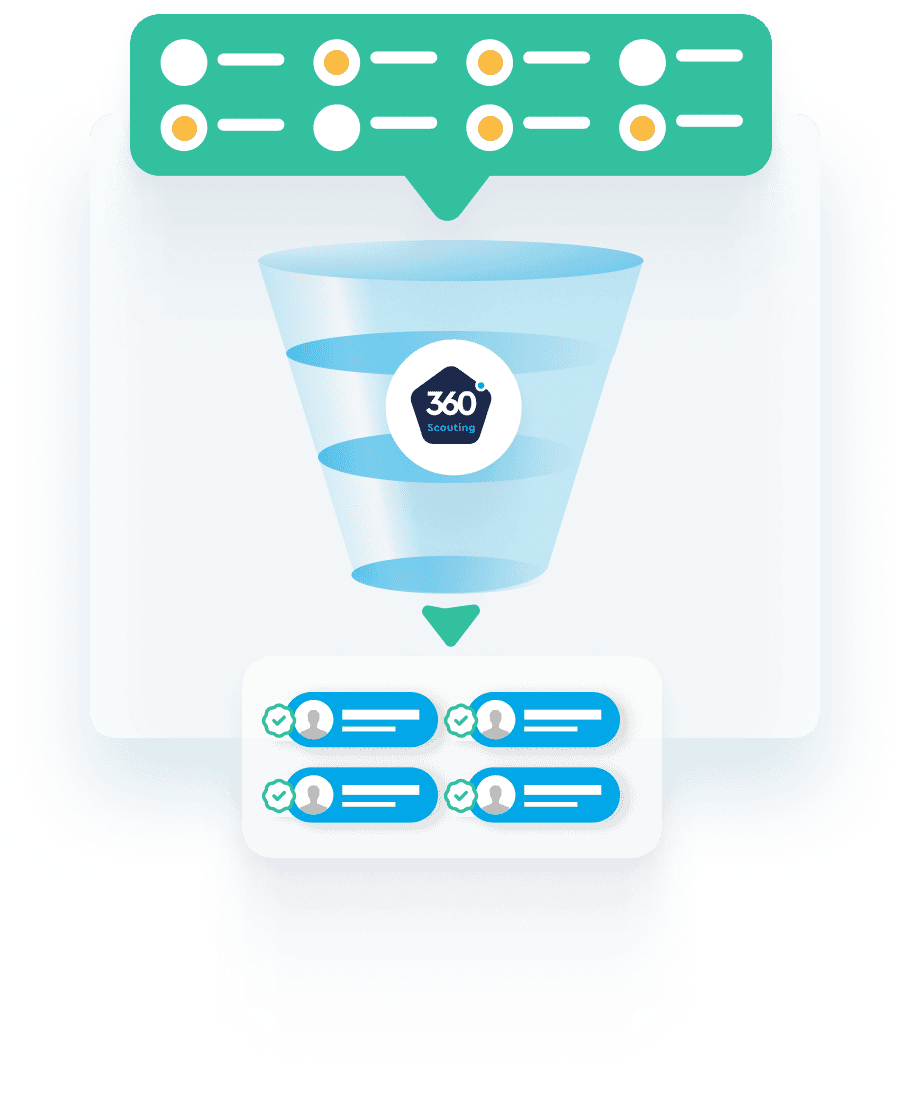 Process steps
Tactical briefing
To begin with, we'll ask the club to explain what type of player they are looking for and his anticipated role within the team.
Financial boundaries
Then, we'll ask for some rough financial boundaries for a transfer in terms of the transfer fee, salary and possibly some other expenses to take into account.
Compile longlist
Based on the information provided, we'll compile a longlist of players who seem to have the right profiles to follow up on with video scouting.
Cross out players
To make the process more efficient, we'll ask the club to cross out players we don't have to look at as you already know they are (not) interesting.
Video scouting
Our scouts will the evaluate the remaining players on the longlist by watching both full matches and individual player clips.
Presenting shortlist
The final step is to present a shortlist with players that fit the criteria set by the club and to explain why we think they are a good fit.
Practical example
Let's assume you are looking for a European left-footed central defender. Ideally, he is between 22 and 28 years old, available as a free agent and willing to sign for € 20.000 gross per month.
In possession, he should take initiative, find solutions forward and be press resistent. Defensively, he has to be aggressive, agile and able to play in a high defensive line.
We'll create a longlist of players that fit those criteria. Then we'll start evaluating them with video. Players with good reports will be evaluated again. 
In the end, we'll come up with a list of about 5 players we think could be good options for your club. We'll explain why they could be suitable and discuss them with your club.
Interested? Schedule a call
Join us for a 
30-minute introductory call. In this call, you will learn more about our vision, track record, pricing, and success stories in improving player recruitment.